BME,LLC IS A MUSIC AND ENTERTAINMENT SITE FILLED WITH MUSIC SERVICES AND RESOURCES FOR ANYBODY WHO CAN RELATE.
Sunday, August 27, 2017
AEROPOSTALE
Online Only! Extra 15% Off 5+ Girls Uniform Items at Aeropostale!
EXTRA 30% Off Guys Clearance Styles with code EXTRA30 + Free Shipping on Orders of $75+ or $5 Flat Rate Shipping at Aeropostale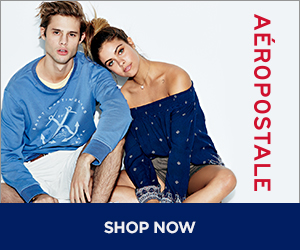 SHOP WITH BUSINESS MINDED ENTERTAINMENT AND SAVE...!!
Featured Post
DJ BME IS BACK WITH ANOTHER MIXTAPE THIS TIME ON THE RNB TIP...IT NEVER HURTS TO HEAR SOME FEEL GOOD MUSIC SOMETIMES!! THE MIXTAPE WILL BE O...

I am amazed at how many hats Ramzy Sweis wears. He has a long-running successful web series called "Never Repeat A Joke" which started ...

Whether by the creator's design or by forces beyond our comprehension, in each generation there comes along a titan, a prodigy, and a cha...