BME,LLC IS A MUSIC AND ENTERTAINMENT SITE FILLED WITH MUSIC SERVICES AND RESOURCES FOR ANYBODY WHO CAN RELATE.
Wednesday, July 27, 2016
MR5TORM's BEAT SUBMISSION FOR GAME
HELP SUPPORT BME,LLC CEO MR5TORM BEATZ BY LISTENING, VOTING , AND SHARING HIS RECENT SUBMISSION ON INDABA SYNC LICENSING PLATFORM...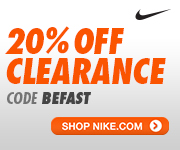 Featured Post
TUNE IN AND ENJOY DJ BME 24/7 BANGERS PLAYLIST ON SPOTIFY VIA SOUNDSGOOD PLATFORM.. Artists you can get your music on playlist for $25 reach...

Today's big business spotlight is on Renewed Inspiration.  Renewed Inspiration is an organization designed to assist at risk teenag...

WHO NEED A LOGO DONE FOR THEIR BRAND OR COMPANY?... START WITH DESIGN CROWD AT AFFORDABLE PROFESSIONAL DESIGNS FOR YOUR COMPANY. ...