BME,LLC IS A MUSIC AND ENTERTAINMENT SITE FILLED WITH MUSIC SERVICES AND RESOURCES FOR ANYBODY WHO CAN RELATE.
Wednesday, July 27, 2016
MR5TORM's BEAT SUBMISSION FOR GAME
HELP SUPPORT BME,LLC CEO MR5TORM BEATZ BY LISTENING, VOTING , AND SHARING HIS RECENT SUBMISSION ON INDABA SYNC LICENSING PLATFORM...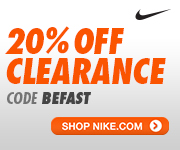 Featured Post
Ever thought about what it would be like to be part of a social community that you gain rewards/money from your content? Well, the wait is o...


Today's big business spotlight is on Renewed Inspiration.  Renewed Inspiration is an organization designed to assist at risk teenag...

I am amazed at how many hats Ramzy Sweis wears. He has a long-running successful web series called "Never Repeat A Joke" which started ...