BME,LLC IS A MUSIC AND ENTERTAINMENT SITE FILLED WITH MUSIC SERVICES AND RESOURCES FOR ANYBODY WHO CAN RELATE.
Wednesday, July 27, 2016
MR5TORM's BEAT SUBMISSION FOR GAME
HELP SUPPORT BME,LLC CEO MR5TORM BEATZ BY LISTENING, VOTING , AND SHARING HIS RECENT SUBMISSION ON INDABA SYNC LICENSING PLATFORM...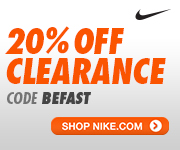 Featured Post
IBUMPIT LOGO AMBASSADOR FORM Welcome to the IBumpit Community, home for Independent artists worldwide! Welcome to a world where independent...

This Remix was made especially for this single RomeoNova produced this track right on time for Usher & Young Thug  on this one help supp...

Today's big business spotlight is on Renewed Inspiration.  Renewed Inspiration is an organization designed to assist at risk teenag...